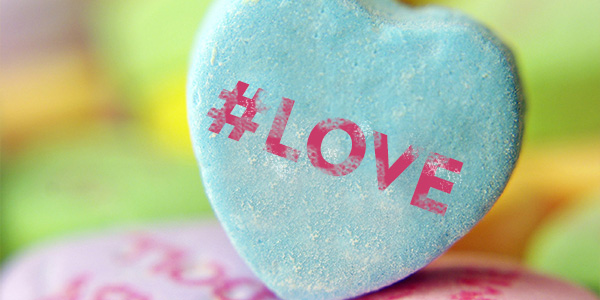 Love is in the Air. With Valentine's Day approaching, there is so much emphasis on giving and showing external love. It's advertised on television, in the mall, in our children schools, billboards and much more. With ideas of gifts to purchase for our spouse, significant other, children, parents and friends. Such as candies, cards and other little tokens to let someone know how much we love and appreciate them. However, I wonder where is the emphasis on self love? So I ask,why not make this Valentine Day about falling in love with YOU!
What is love? Well let's look to 1 Corinthians 13:4-8
4Love is patient and kind. Love is not jealous, it does not brag, and it is not proud. 5Love is not rude, it is not selfish, and it cannot be made angry easily. Love does not remember wrongs done against it. 6Love is never happy when others do wrong, but it is always happy with the truth. 7Love never gives up on people. It never stops trusting, never loses hope, and never quits. 8Love will never end…ERV
The kind of Love that 1 Corinthians speaks of is external love. The love we give and show to others. 1 Corinthians is self explanatory; it tells us to let go of grudges, jealousy and selfishness to not give up on others, to forgive and trust. This passage has taught me how to really love others. How to look past their faults and offenses against me. This passage continues to teach me how to support, forgive and be joyful for others.  However, the Lord has shown me how to internalize this scripture and use it for building my confidence, self esteem and overall self Love. I believe the Lord revealed a new way for me to look at this scripture because I am a type A personality. Someone who is truly hard on myself. I tend to take myself and life more seriously than I should (more in the past than now…I am a recovering seriousaholic ;o). Forgiving , supporting and being kind was/is sometimes much easier for me to do for others,  than for myself. A new perspective on this passage was truly a gift and has really changed my life. The way God showed me how to change this passage to direct it towards myself is to replace the word Love with I and Myself…
I am patient and kind with myself. I am not jealous of others. I am good enough. I do not brag and I am not proud. I am not rude or selfish and I am not made angry easily. I forgive myself. I am never happy when I do wrong, but I am happy with the truth. I will not give up on myself. I will trust myself, have hope and never give up.
L.A.W. (Ladies After Wisdom), I once read this book called Love Yourself Like Your Love Depends On It (I may have mentioned this book before because I love it so much). This young man repeated to himself hundreds, if not thousands of times a day I Love Myself. He repeated it while he was in his car, cooking dinner, exercising etc. I tried it as well. It changed his life and it can change yours too. If you have a hard time forgiving, respecting and loving yourself, embracing 1 Corinthians and repeating such powerful affirmations such as I Love Myself can truly change your perspective of yourself. You are worthy of self Love.
Ladies After Wisdom (L.A.W.), Love is an action. So if you are truly embracing self Love, you must treat yourself with Love. Self Love is a lifestyle. Such as healthy eating is a lifestyle. You can't just do it one day and expect results. You must do it everyday. Be patient and kind to yourself each day, taking care of yourself and believing the best about you. Embrace and appreciate every flaw with your personality and body. We all have flaws and things that we want to improve. We will fall and make mistakes. So we must treat ourselves with Love as we grow. Often, we as mothers believe that we must Love our children and others more than we Love ourselves but that isn't true. Mark 12:31  tells us to Love others as we Love ourselves. We aren't to Love others more. Love starts at home within ourselves. We are to Love ourselves as Christ Loves us. I Dare You this holiday to Love You! Your past, your faults, what you have or haven't done, does not disqualify you from being worthy of the self Love you deserve. You are enough. You are beautiful. You are Worthy of Love. I Love You. All is Well.
Read: 1 Corinthians 13, Mark 12:31
Affirmations: I Love Myself
Prayer: Father, I Love You. Father, I thank You. You are so wonderful to me and my family. I praise You for who You are. Father, thank you for showing me what true Love really is. Thank you for providing the example through your son Jesus of what Love really does. Help me Father to create a lifestyle of Love. Love beginning with myself and including others. Lord, I desire to Love as You Love. Help me Lord to show Love in all areas of my life. Let my action of Love be so strong that when someone thinks of Love, they think of me.
In Jesus Name, Amen.
Please follow and like us: